This magnificent piano trio graced the Polish Center of Wisconsin in November 2008, an event etched in my memory as the last concert I attended with my parents, before they died. "That was the best live jazz I've heard in years," said my father, a lifelong jazz buff. For good reason, as the trio, with intact personnel for 26 years, demonstrates on
En attendant
. My father's favorable impression also spoke to the threesome's range of appeal.
They are a cutting-edge piano trio, as demonstrated by "In Motion," a three-part piece scattered across the album. It seems largely free-improvised, while demonstrating organic cohesion – the effect of close and responsive listening to each other. Throughout the album, Wasilewski displays an exquisite pianistic touch at all dynamic levels, even amid awkwardly fingered chromatic chords. His harmonic and rhythmic sense suggest respectively, Bill Evans and Keith Jarrett influences.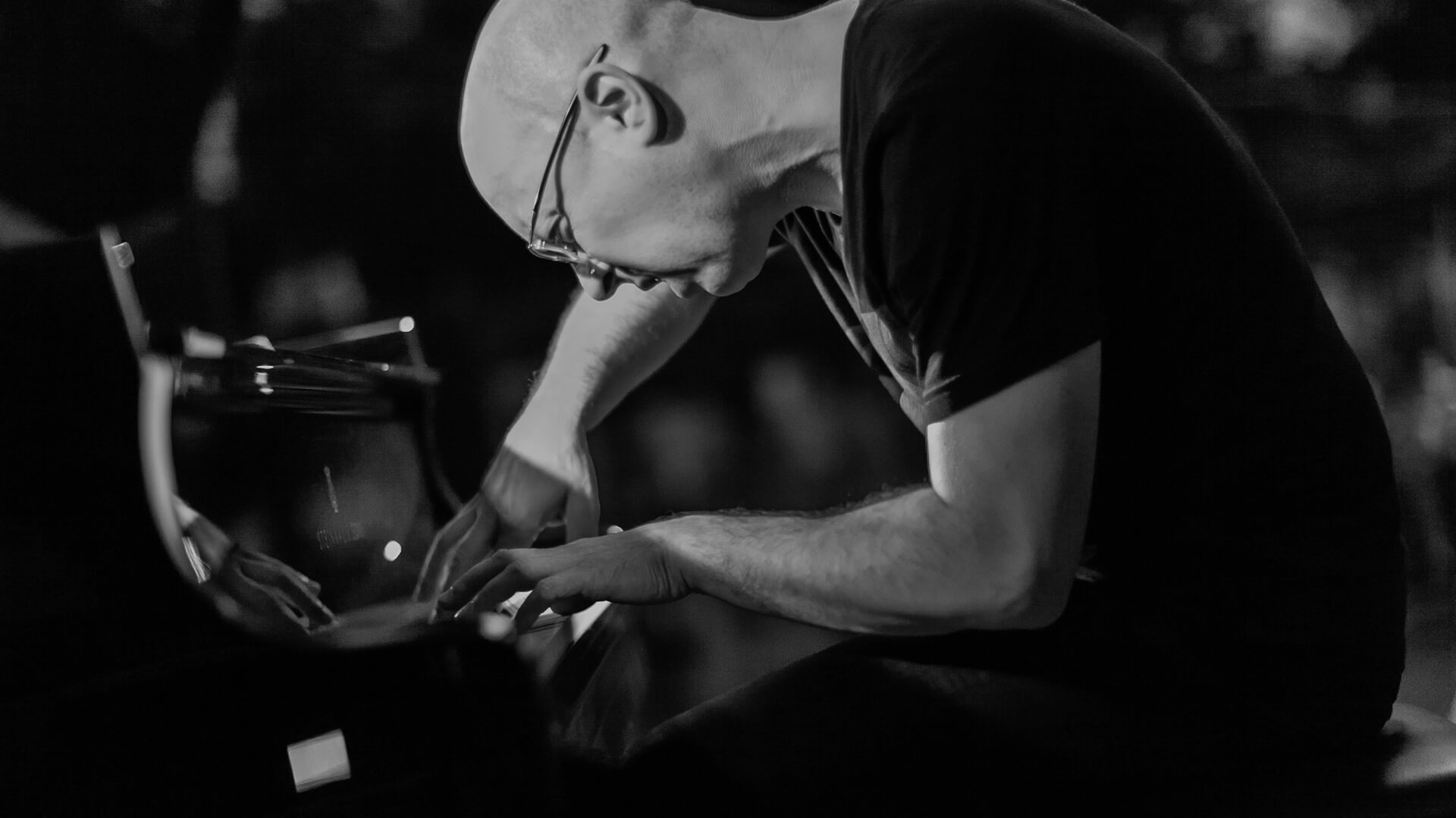 Pianist Marcin Wasilewski. marcinwasilewski
Album spices include two surprising "covers": Bach's 25th "Goldberg" Variation unfurls with Evans-like grace and chording. On The Doors' "Riders on the Storm," they almost reinvent the song's serpentine harmonic progression while maintaining that familiar form like jugglers with so many balls in the air, buoyed with an overtly swinging groove. The closing "Glimmer of Hope" radiates lyricism both asymmetric and gratifying.
With the demise in Keith Jarrett's health and of his long-time Standards Trio, (and the recent death of Chick Corea) these might be big players in the the debate over what is best piano trio in in jazz today, along with Brad Mehldau's and Vijay Iyer's. Is it possible that a Polish trio can seize the mantle as the best living jazz group in their format? As this stage in cultural history with the broad dissemination of jazz across the globe, why not? Though created by African-Americans, it's been an international language for decades now.
Like Mehldau and The Bad Plus, Wasilewski's trio knows the value of adding a token pop piece or two yet knows what to do with them without losing their integrity as a jazz band. Previously they've recoded Ennio Morricone's title soundtrack song to the film, Cinema Paradisio, "Message in a Bottle" by Sting, and "Actual Proof," Herbie Hancock's fusion crossover tune from the Headhunters band. (Hancock infrequently works in a trio format, so he's probably beyond this discussion.)
Among mainstream, straight-ahead pianists, I'd have to also consider Kenny Barron, who frequently has worked in trios, especially in club dates.
Marcin Wasilewski and Slawomir Kurkiewicz (both born in 1975) have been playing in trio with Michal Miskiewicz (born 1977) since 1993. The group quickly became an important force on the Polish jazz scene, both in its own right and as three quarters of trumpeter Tomasz Stanko's band.
It was with Stanko that they first came to ECM appearing on the acclaimed albums Soul of Things (recorded 2001), followed by Suspended Night (2003), and Lontano (2005). Stanko, who was also a mentor for the trio, enthused, "In the entire history of Polish jazz, we've never had a band like this one. I'm surprised by these musicians every day. They just keep getting better and better."
In recent years they've also recorded with American sax greats Joe Lovano and Charles Lloyd.
___________
This review was first publish in slightly shorter form by The Shepherd Express, https://shepherdexpress.com/music/album-reviews/en-attendant-ecm-by-marcin-wasilewski-trio/