Lorrie Moore See What Can Be Done: Essays, Criticism, and Commentary (Knopf)
Lorrie Moore hides beneath layers of talent and the dazzling obfuscation of a great storyteller. The longtime Madison resident remained a very private person over the 20 years I covered the arts there, including her own literary output. It's partly because she's among America's most acclaimed fiction writers – winner of the short story's preeminent prize, the PEN/Malamud Award, an O. Henry Award winner and a PEN/Faulkner Award finalist, among other accolades. She also edited the esteemed 2015 anthology 100 Years of The Best American Short Stories.
But See What Can Be Done uncovers Moore layers, a motherlode of essays and criticism, from The New York Review of Books, The New York Times Book Review or The New Yorker, among other publications: 35 years of what she self-deprecatingly calls "using another part of my brain." During those decades she taught creative writing at UW-Madison, until Gov. Walker's draconian budget cutbacks left UW unable to match a professorship offer from Vanderbilt, in 2014, as her son approached college age. Nashville now seems an exile for a cultured New York state native who long-ago embraced a Midwestern lifestyle and sensibility.
Lorrie Moore in her Madison back yard, before she moved to Nashville. Photo by Linda Nylind
Though clearly liberal, she comments even-handedly on the 2012 Wisconsin recall of Walker (was she on his UW-faculty hit list?), more piercingly on the 2016 election, which means "almost 3 million people were disenfranchised…would we not plot regime change of a country with a similar sham democracy?"
She's a storyteller-critic and this 400-page collection reveals perhaps our best literary switch-hitter since John Updike, even if there's almost always competitors. 1 And Moore would likely banish herself to sliver-collecting benchwarmer, having once said: "Writers have no real area of expertise, they are merely generalists with a highly inflamed sense of punctuation." Touche to herself, but her "inflamed" punctuation could avoid a double play, for sure. Moore's super-utility-player talents bless her-non-fiction: sly wit and humor, burnished and felicitous style, and deep flashlighting into human character, whether fictional or of authors reviewed or represented in biographies read. I found myself re-reading some essays, plowing through the litter of my underlining, for the sheer pleasure of it.
She savors excellent writing, with shrewdness and humanity. She quotes generously, and never takes easy critical potshots.
Moore posits Updike (a fellow PEN/Malamud award winner) as "American literature's greatest short story writer, and arguably our greatest writer without a single great novel."
Compare her to a competitor among our finest author-critics, British-born New Yorker Martin Amis, who has coincidentally published a new collection of his reviews and essays, also for Knopf. The Rub of Time, Bellow, Nabokov, Hitchens, Travolta, Trump: Essays and Reportage, 1994-2017 reveals Amis similarly staying abreast of the political zeitgeist and loaded with critical powers, and is also highly recommend.
He makes a more extended argument for Saul Bellow as America's greatest 20th-century author than Moore does for Updike, whom Amis also substantially analyzes. "Bellow is sui generis and Promethean, a thief of the gods' fire," and he "sees more than we see – sees, hears, smells, tastes, touches," Amis writes. He also asserts that Updike and Philip Roth, his estimates as Bellow's two strongest rivals, "have both acknowledged" Bellow's preeminence. Norman Mailer's stance on this should be considered. 2
Amis, however, has a weakness for attention-seeking posture and form, and periodically for gratuitous critical negativity that doesn't age well. In the former category is his curious essay "In Pornoland: Pussies are Bullshit," which I got halfway through and simply lost interest in, even given its nominal provocation.
Then Amis sadly commits Homer Simpson-like blunders (factual and interpretive) discrediting Moby-Dick – while expressing "gratitude and awe" for what he says could be The Great American Novel, otherwise. 3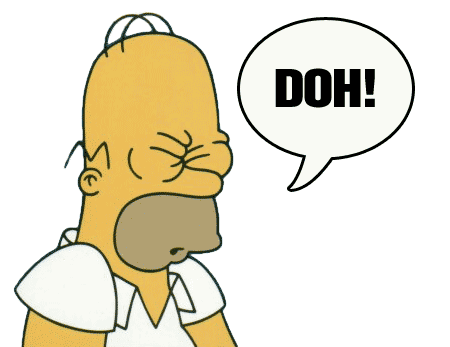 He similarly throws Kafka's visionary and prescient novel The Trial under the EuRail without even directly naming it, while implying he couldn't finish any of the writer's four novels.
By contrast, Amis' extended contemplation of Vladimir Nabokov (over several essays) probes the great Russian writer's seeming tendency toward pedophilia (Lolita, et al.) with lucid insight that flirts with prurience but persuasively builds a case for that writer's unique genius. By comparison, Moore is no prig; she frequently addresses the nuances of "erotic love" in her collection, especially regarding Alice Munro, a literary goddess in her eyes. But Moore also possesses teflon-like taste, happily poking through trashy culture while never smelling of trash herself.
Above all, she leads readers on a glowing pathway to the heart of the matter. One of her favorite modifiers is "heartbreaking." She's finely attuned to a story or novel's emotional tuning fork, which can place a palpable imprint on a reader's soul. Some sexists might then infer that she mainly reviews women writers. Munro does claim three reviews here. She covers Ann Beattie, Nora Ephron, Joyce Carol Oates, Bobbie Ann Mason, Margaret Atwood, Eudora Welty, poet Edna St. Vincent Millet and the eccentric Brazilian Clarice Lispector, a/o.
Moore is praised as perhaps our wittiest and most poignant contemporary literary fiction writer.
Yet (unlike Amis) she assesses just as many outstanding opposite-sex writers. For example, she rightly critiques Philip Roth's acclaimed American Pastoral for its "disdainful depiction of sixties radicals (who are given little of intelligence to do or say)," and aptly assesses his The Human Stain as "an astonishing, uneven and often very beautiful book."  And yet, with almost painful prescience, she comments, the book "fails to extend understanding toward – and only makes fun of – the possible discomfort of minorities or women…where prejudice may be trickily institutional and atmospheric…" 4
She also deliciously unpacks meaty television series, including The Wire, Homeland, True Detective, O. J.: Made In America, and the sorry Wisconsin spectacle of Making a Murderer, among others, and sure-footedly branches out to theater, film and music. (She nails Homeland's pivotal image: bipolar CIA sleuth Carrie Mathison's "days of mania," clue-clotted bedroom bulletin board: "Like a piece of installation art…Seeing the camera pull back on this decorated corkboard is like watching a world come to light.")
Regarding True Detective, she captures the first season's cinematic vividness, just in time for  mega-sized HD TV screens: "Through sensitive photography the setting seems to liquefy and flow into the cast to form (not just inform) the characters' blood and spirit, vowels and squints, head shakes and struts. Their hot tears are a warm rain from the wide celluloid sky. This is assisted by first-rate actors, who possess the highest powers of concentration." By comparison, season two pales, but Moore dutifully plows through it to dig up nuggets of redemption. Even "doing duty" she's easily digestible enlightenment.
Her characterization of Beattie seems self-description. Beattie knows "that when you put people in a room together they will always be funny…No other writer manages such warmth and coolness simultaneously…there are no loud noises or bright colors; there is little overt grief, rage, or giddiness." Moore's serene, puckish equanimity, even in rough emotional waters, typically buoys her stories with seductive comic poignancy, and helps make her a lighthouse of a critic.
___________
Note, for example, the categorically different and supremely ambitious 13 Ways of Looking at the Novel, by Pulitzer Prize-winning novelist Jane Smiley (whom Moore calls her personal "hero"). Smiley is a rare novelist-critic, and this superb non-academic survey of classic literature includes a vast, intimately authoritative meditation on novelists and the novel form, and a review of 100 famous novels, which she praises, punctures and dissects with crafty aplomb. Also, novelist-essayist Julian Barnes has written brilliantly about visual art in Keeping An Eye Open.
In his magisterial late-career book The Spooky Art: Some Thoughts on Writing, another heavyweight literary contender, Norman Mailer, suggests Bellow is the top 20th-century dog: "Bellow is now inching more close to the Beast of mystery than any American novelist before him (referencing Henderson the Rain King)." 

More  provocatively, "It is possible that Bellow succeeds in telling us more about the depths of the black man's psyche than either Baldwin or Ellison."  Then, nearly as provocative qualification: 

"I know that (James) Jones and I would've been ready to urinate blood before we would've been ready to cash our profit and give up as Bellow did on the possibilities of the demonically vast ending." Also, in a comment worthy of Moore: "(Bellow) creates individuals and not relations between them, at least not yet (He seemed to accomplish that in the later Humboldt's Gift.)." Mailer himself admits to chasing Ahab's whale in his blitzkrieg of the mountain, The Naked and the Dead, in "The Fight," from the vast Mailer anthology The Time of Our Time, which also includes the best short-essay assessment of Huckleberry Finn I've read (from 1964): "One comes to realize all over again that the near burned-out, throttled, hate-filled dying affair between whites and blacks is still our great national love affair, and woe to us if it ends in detestation and mutual misery." Back in Spooky, Mailer adds perceptively, "I think the younger writers are sick of Roth, Bellow, Updike, and myself, the way we were sick of Hemingway and Faulkner." As a baby boomer, Lorrie Moore avoids succumbing to such generational bias.
Amis comments on p. 27 that Moby-Dick contains "no women (even the hunted whales are, without exception, bulls)…" This overlooks one of the novel's most celebrated chapters. "The Grand Armada" lyrically describes The Pequod crew witnessing intimately an armada of maternal whales nursing their young. Also, in his desperate last effort to deter Ahab from their suicidal chase, Starbuck commiserates with his captain over their profoundly missed spouses in the crucial chapter "The Symphony." In the very same sentence, Amis writes: "There isn't much America in it." Critical appreciation includes vast tracts about America's symbolic and specific presence in Melville's novel. The Pequod crew itself is often exemplified as signifying America's diverse, democratic population.
Lorrie Moore, See What Can Be Done: Essays, Criticism, and Commentary, Knopf, 113-116
A shorter version of this review was published in The Shepherd Express.